Missing Homework Letter To Parents
In my last blog post titled, "Stop Taking Grading Home," I explained how I use the Station Rotation Model to provide students with real-time feedback as they work instead of taking grading home. I had one teacher ask me what I do when a student arrives at my teacher-led station and has not done the work required. That's a great question, so I wanted to share my very simple strategy with my readers.
If students have fallen behind on a formal essay, large scale assignment, or project, I require that they begin their session with me at the teacher-led real-time feedback station by writing their parents an email to explain why they have not completed the work they were assigned. They must CC me on the email, use the formal business letter format, and propose a specific action plan to catch up on their work.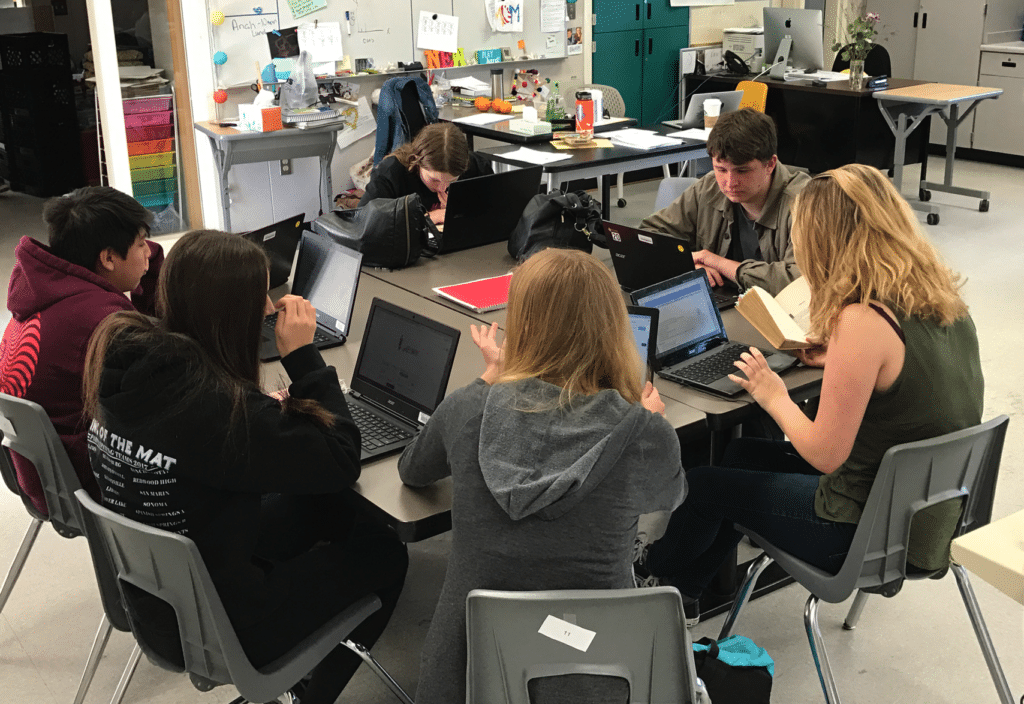 This strategy is so simple but so effective! Students are rarely asked to take ownership of and responsibility for their work. Typically, a parent does not realize there is a problem until a zero is entered into a gradebook or report cards are mailed home. Requiring students to contact their parents and take responsibility for their work at various check-points along the process creates an incentive for students to prioritize their school work. This strategy also takes the responsibility off of the teacher, who is typically the person tasked with reaching out to the parents when there is an issue.
The most rewarding part of this strategy are the conversations that take place between parents and their children. Because I am CCed on the initial email, parents typically "reply all" and keep me in the loop as they dialogue with their child. I love the questions parents ask in their follow-up emails, like "Why weren't you able to complete this part of the assignment when it was due? How are you using your class time? What can I do at home to support you in getting your work done?" I see so much value in encouraging students to have these conversations with their parents.
As soon as I adopted this strategy, more students completed their work on time and several parents thanked me for keeping them in the loop about their child's progress, or lack thereof.
At the start of this school year, I posted a blog titled "Who is doing the work in your classroom?" where I said I planned to try to flip my thought process to make sure students were the ones working because the people doing the work are the ones learning. Each time I was tempted to say, "I could…" I challenged myself and my co-teacher to flip the statement and instead make it a question like "How can students…?" This shift in is what led, in part, to having students email their parents. I remember saying to my co-teacher, "We should email the parents of students who've fallen behind on their essays." Her response was, "Why not make them do it?" Thank goodness for her reminders!
So, whenever you feel daunted by all you have to do as an educator, ask yourself how you can make your students do more of the work in your classroom. From that work will come real learning.
This entry was posted in Learning. Bookmark the permalink.
Today, I'm linking up with 4th Grade Frolics for Monday Made It, and I'm sharing some things that I made for my classroom this year that are going to save me from some major headaches!!
Few things drive me crazier than managing homework! I usually visually check in homework and mark in my grade book a check for completion and a zero if it's missing. When I first started teaching, I would have students eat lunch in student support and complete the homework. They were free to return to lunch or recess once they were finished with the work.
However, I began to realize that the same students continue to miss homework and parents weren't aware that this was occurring and that it was affecting their child's grades. I knew I needed a system that held students accountable, gave them an opportunity to correct the mistake, and included parents in the process.
Enter, the missing homework letter.
This simple, half page letter has saved my sanity more than I can say! So how do I use it?
-If a student is missing their homework, they go over to the missing homework letter basket and grab one of these letters.
-As I check in homework, the student shows me that they took a letter, and I temporarily mark a O in my grade book.
-The student fills in the letter, addressing it to an adult at home.
-That night, the student must complete the missed homework and have a parent sign the form.
-If students bring the missed work & the signed note back to me tomorrow, I put a check in the O and the student receives credit for the assignment. If a student doesn't bring it back, they have to complete the assignment during lunch that day.
This little letter did so much for both me and my students! First, parents were now involved and made aware of any missing work. Students also had another chance to make up their work, which communicates to students that mistakes happen, but I will always provide second chances to succeed.
The biggest benefit is that I got to see why students were missing their work, because students check off why they didn't have their work. This helps me assist students where they need it. Do they complete it but forget it at home? I'll organize their homework folder and touch base with their parents. Do students not have a calculator or colored pencils at home? I know to lend the necessary materials to students before they go home that day.
Interested in using this letter in your own classroom?
Click here to download an editable version for free!



My team is departmentalized and this year I'm teaching writing. One of the most challenging things to manage is peer editing & revising. It's so difficult to structure this time to actually be productive! Last year I tried out specific rubrics for revising different aspects of writing and it worked fabulously. Those guides are majorly popular on my TPT, and I just bundled the written response, narrative & informational packs together for the new school year :)
Click the photo (or here) to check it out!
How do you manage peer editing/missed homework in your classroom?
XO Emily